Navigation:
Home
> Family Adventure Retreats
Family Adventure Retreats
Kick back, relax or push yourself towards adventure in a clean and comfortable cabin. With spectacular views and plenty of adventure, our secluded, private wilderness retreat are sure to refresh and recharge your soul.

We desire for AEI Base Camp to be more than just a camp. We know that many smaller groups also desire to just get away, refresh and reconnect. While we can plan adventure activities into any group's stay here, it is not mandatory. Our wilderness cabin rentals are a great way to enjoy God's magnificent creation that surrounds us here in Taylor Park, CO. Sometimes life gets busy and loud, and worldly distractions distort our perspectives. Sometimes all we need is little rest and little less distraction to regain proper perspective. Sometimes, one of the best way of reconnecting with others and our Heavenly father is by spending uninterrupted time with one another and the Lord. You will find that here.
I believe we are wired in such a way as to need connections and relationships that go deeper than Snapchat, Twitter and Facebook. In this ever-increasing technological society, our souls need something more. We need to unplug and get away together. We need to experience challenge, quiet, creative beauty and adventure together. Planning outdoor adventures together as family or with friends will kick start you to new depths in your relationships with one another and with God. The ultimate goal in relationships is that you will always have people in your life that you can count on through thick or thin. However, those bonds aren't forged without fire and without initiating deep experiences together. Whether it's a as daring as a 4th class whitewater rafting trip or a as mild as a simple day hike along the river, spending time together, soaking up the bountiful outdoor opportunities that Taylor Park and the Gunnison Valley has to offer will be well worth your investment.
Taylor Park is also close by to some really incredible "mountain towns" that offer plenty of local attractions. Visit Crested Butte, Gunnison and Buena Vista online for more information.

As with all of our guests, we can always plan and implement adventure activities for you and your group while staying in our wilderness cabins. From day hikes to fly fishing, we offer endless possibilities! If you wish to include AEI Base Camp staff led programming into your high country adventure, check out the variety of options offered. Our adventure programming fees and any food plan fees are in addition to the cabin rental fees. Our cabins fill quickly, so the sooner, the better in reserving the ideal time for you and your family/friends.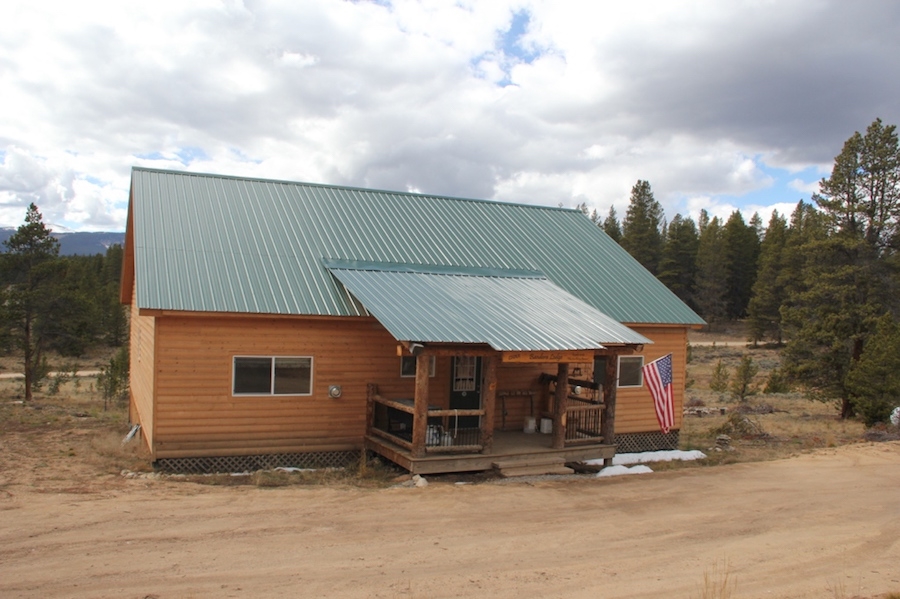 Bandera Lodge Rental
Cabin $400/night – Sleeps 16+
This beautiful Colorado cabin has 6 hotel style rooms in one lodge. Four lower rooms have 1 queen bed, 1 twin bunk and 1 full bath.
The upper two rooms have 1 queen bed and 2 twin beds with full baths in each room.
There is a large shared central meeting/living area with a full kitchen.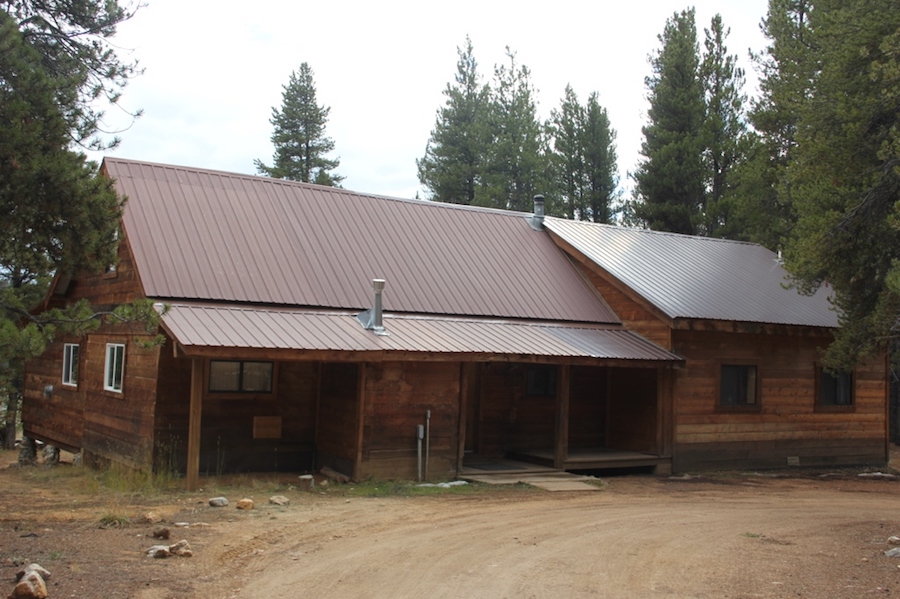 High Country Cabin-Sage Rental
$225/night
4 Bedrooms (3 full and 3 twin beds)
Full Kitchen
Living Room w/futon
1 Full Bath
High Country Cabin-Willow Rental
$225/night
2 Bedrooms
1 Loft
1 Kitchenette
Living Room
1 Full Bath
High Country Cabin-Both Sides Cabin Rental